Sulfur is a non-metal ore found in Survival: Beginnings.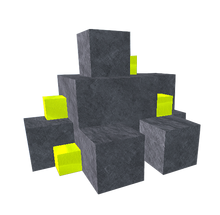 Overview
Sulfur is used in gunpowder, its currently only known use. It can be found on Sulfur Island and the Arch and can be mined by any type of pickaxe.
Trivial
Sulfur is one of the few non-metals that can be found in caves, them being stone, sulfur, and coal.